Complete Nutrition
Working with one of Australia's leading pet nutritionists, we have created the Delicate Care™ range of specialist and everyday formulations. Our premium ingredients are at the cutting edge of nutritional science and include our unique Omega Magic™ Oil Blend, prebiotics and chelated trace minerals.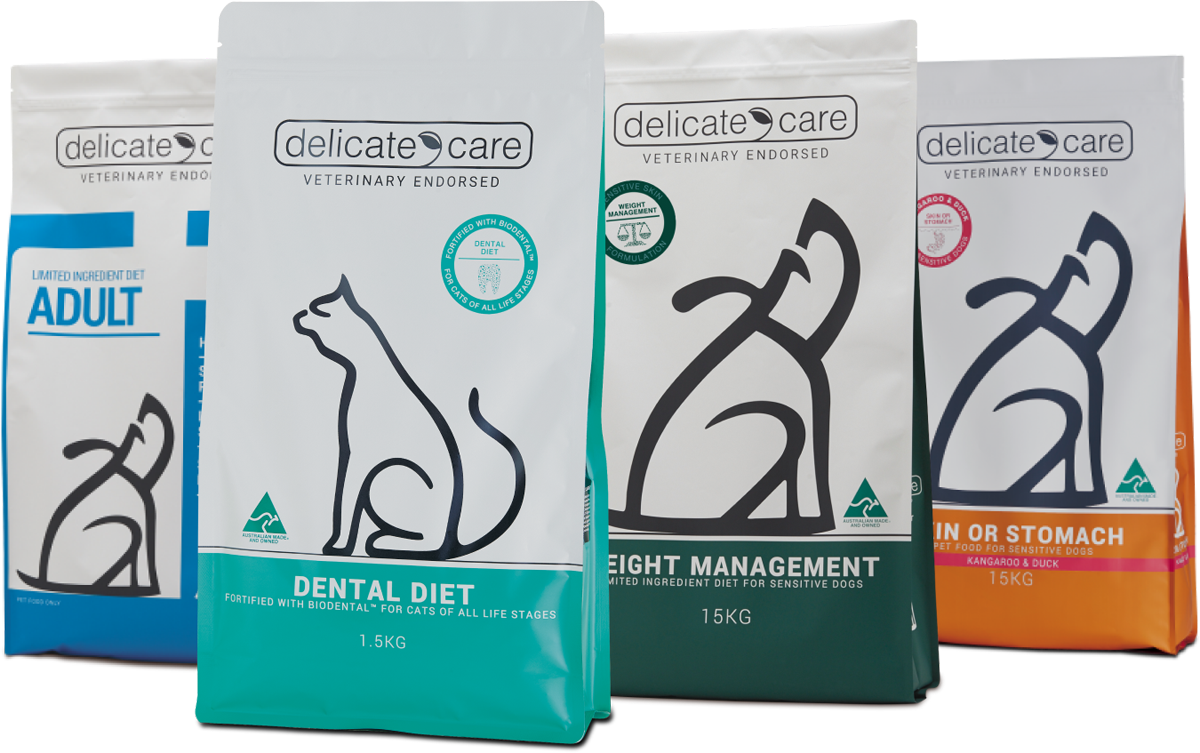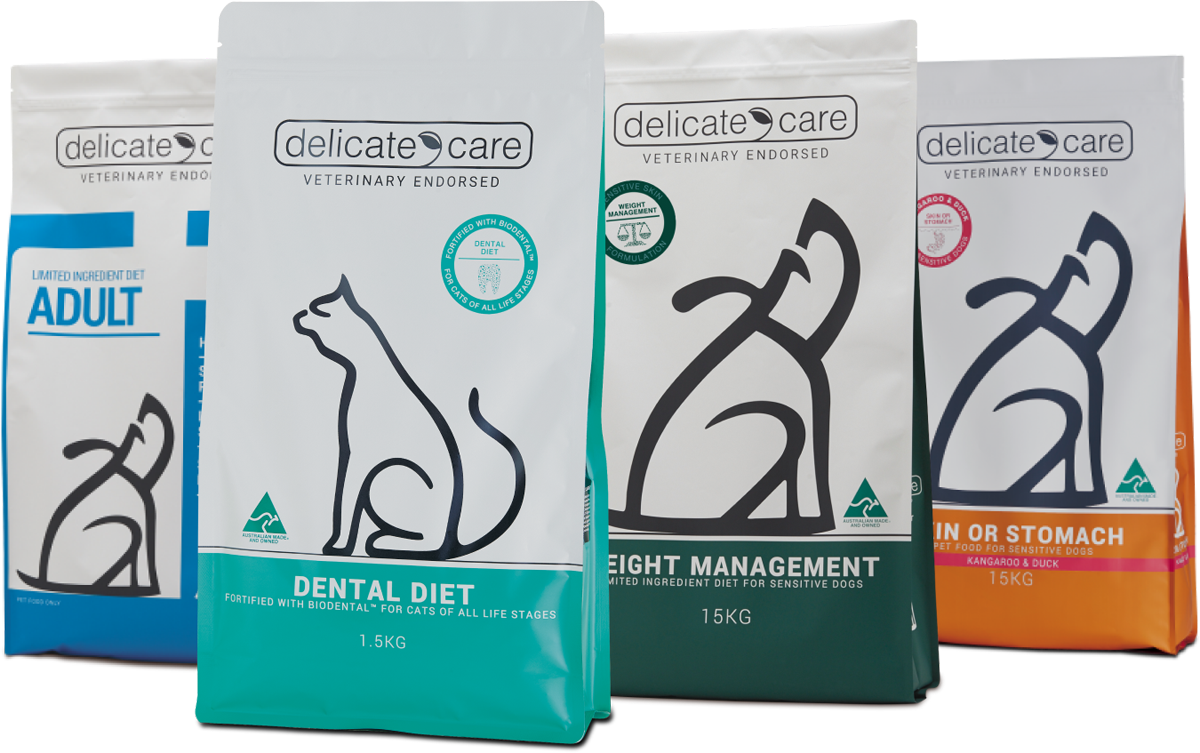 Delicate Care™ was developed in conjunction with vets and is only available in veterinary clinics. As no one understands the exact dietary requirements of your pet better than your vet, you can be confident that you're getting the perfect food for your cat or dog's life stage or condition.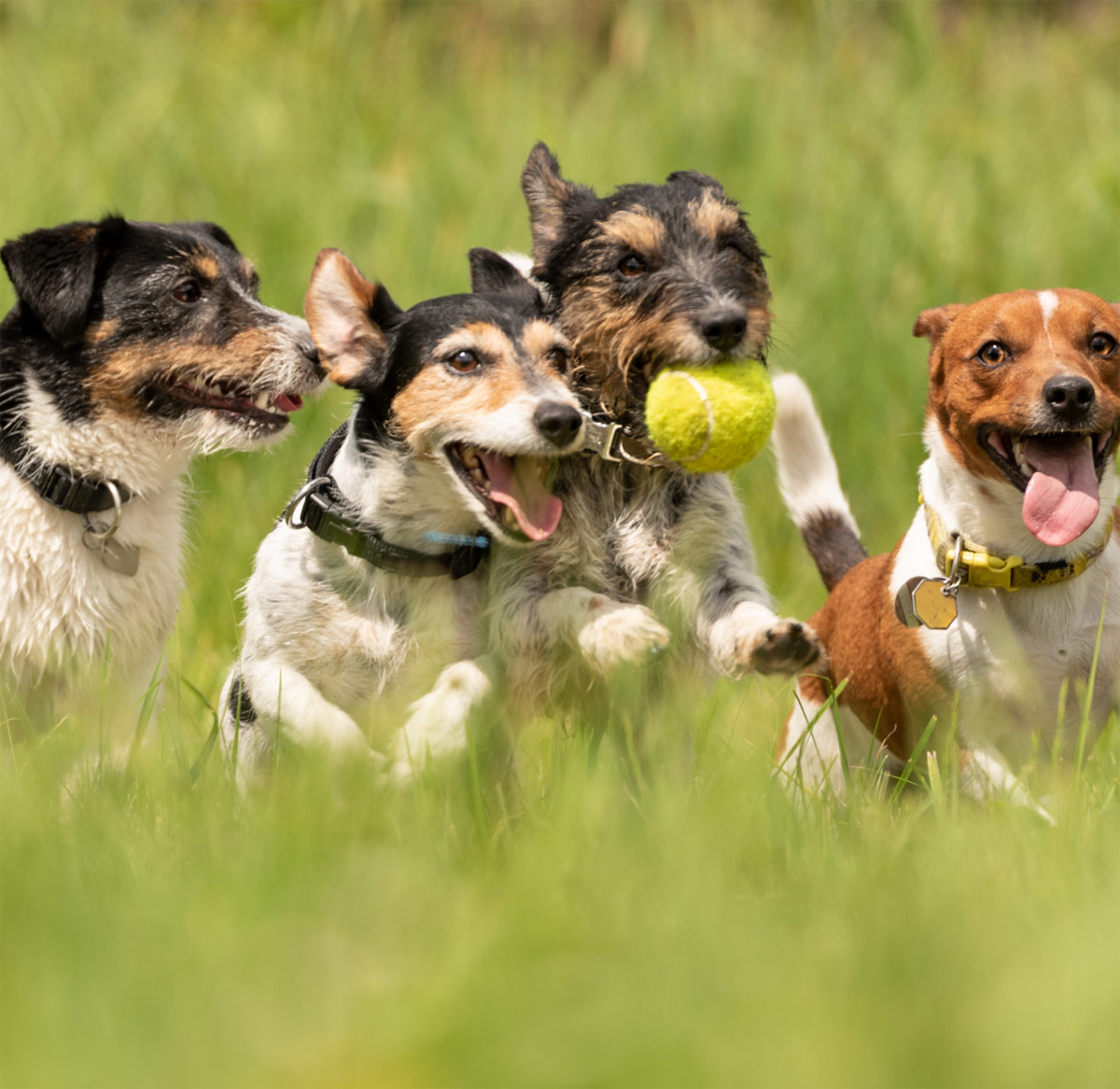 Our promise is to enhance your pet's energy, vitality and potential through nutrition.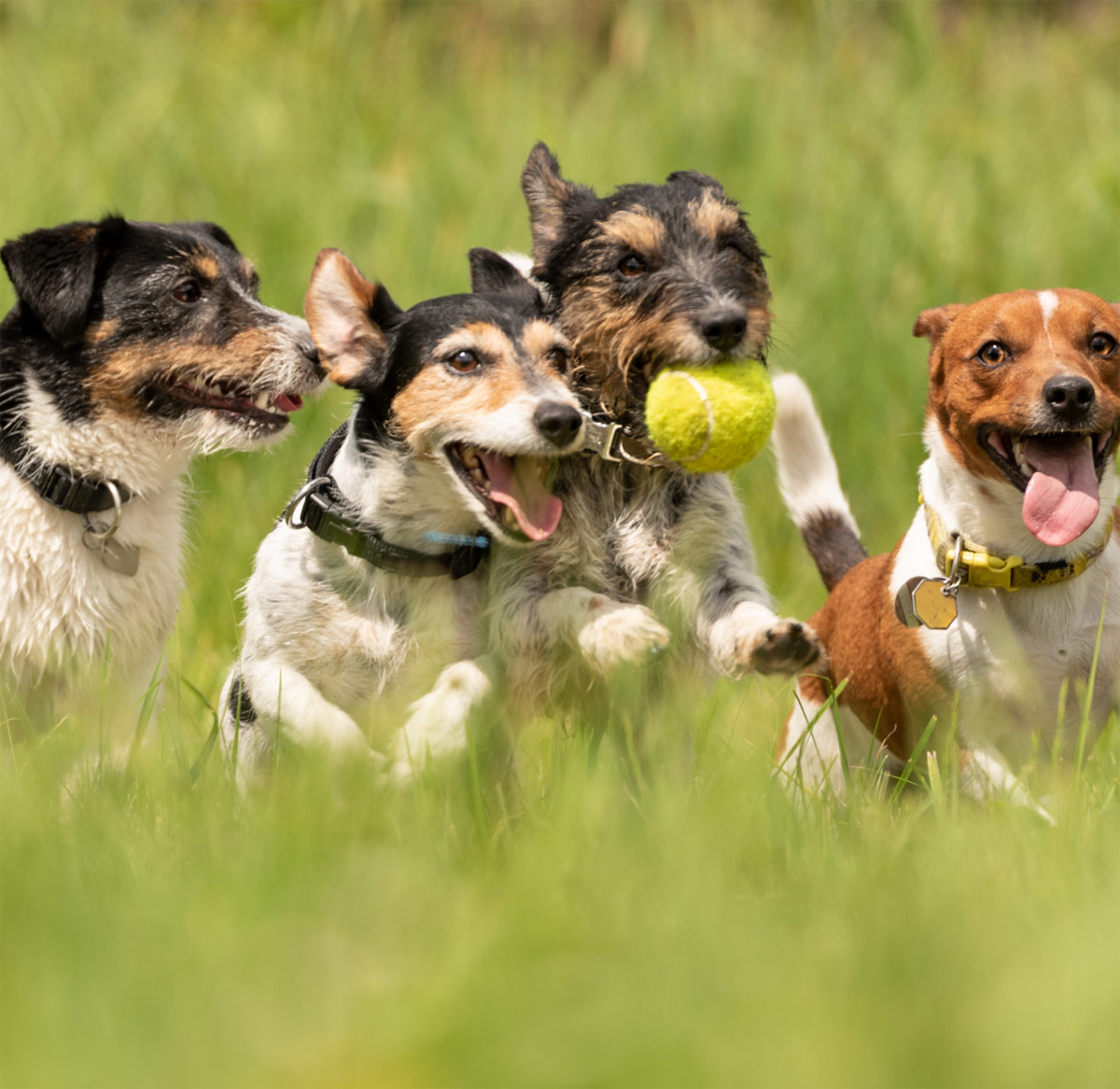 The entire Delicate Care™ range is hypoallergenic, all natural, GMO-free and nutritionally complete.